The purchase of a fishing licence is required by Law.
The price of it enables our Fish and Wildlife Officers to sustain our fish.

Fish management is everyones responsibility who fishes.
An individual may save only one fish but many individuals can save many fish.

Before purchasing any licence, a person must hold a valid Wildlife Identification Number (WIN).
You can apply for your number with your licence. The WIN costs $8.40 and is valid for five years.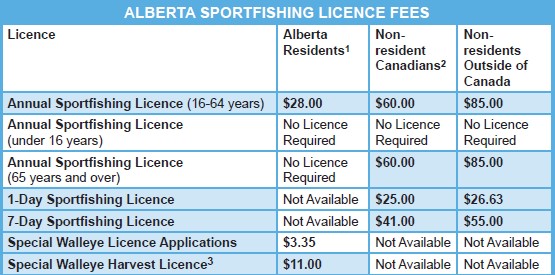 Prices do not include 5% GST Tax.
Official licensing information: http://www.albertaregulations.ca
Licences can be purchased online:
https://www.albertarelm.com/
or from these stores:
Calgary vendor listing for licences