Fishing Report 18 May 2010

Glenmore Trail - Fish Creek Park

On the river 9:30 AM - 4:00 PM.

The best fish I caught today was the last one, a hog brown. The fish made a couple
of nice runs, a couple of aerobatic flights, and then held nearly still in the currents for
another 10 minutes testing both my knots and my arm until being reluctantly persuaded
into the net. The biggest fish may have been the brown or maybe was the huge yellow
sucker that I hooked through the fin. Some say they can be eaten when taken from
cold water yet I childishly refused to touch it, or net it even, and released the beast
using my pliers. Fifteen fish or so (and not counting the beast) did make it into the
net including a sweet 20 inch rainbow. Water was clear although some spring didymo
algae is present in the waters. Best fly was a pheasant tail nymph as no fish were seen
rising. Some rainbows were spotted sipping the surface in shallow riffles. Just beat out
the afternoon thundershower to the take out. A winning day of thoughtful play.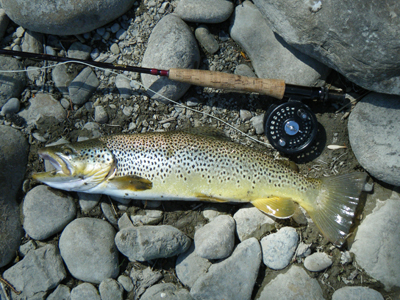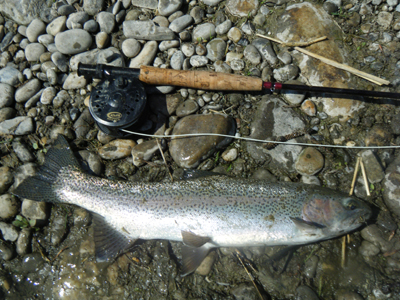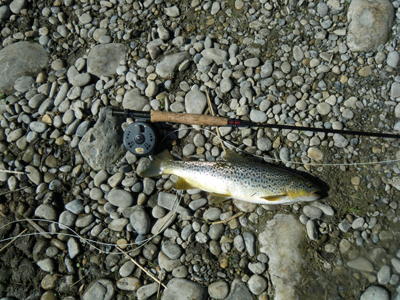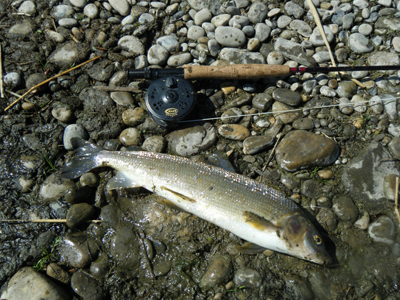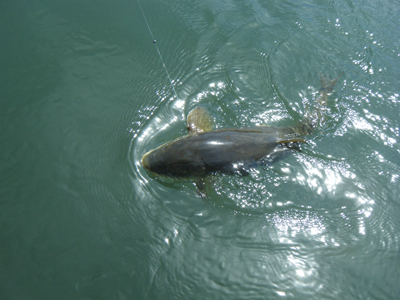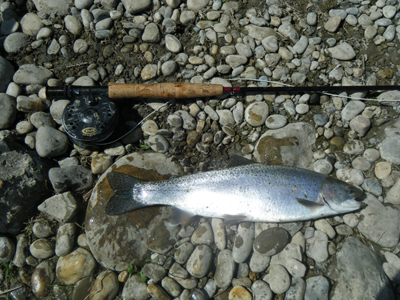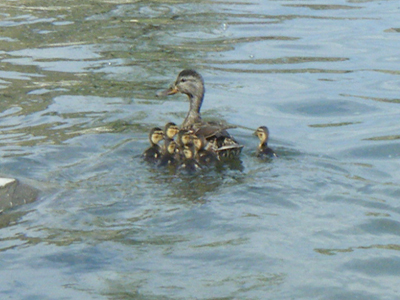 FOOT & CHAIN