Fishing Report 01 June 2010

Glenmore Trail - Fish Creek Park

On the river 9:30 AM - 4:00 PM.

The Best Fish today was a spirited 20+ inch rainbow. The fish made it's way
into the net and then as soon as the hook was taken out it swam the near shore
line back into the depths before I could capture the moment on camera. Later
in the day I would have smiled at the fish's audacity however it happened to be
also the First Fish of today. The rainbows are back from their annual spring run
into the tributaries in high numbers and most of the fish caught were average size
rainbows. Two other memorable ones high jumped and spit the hooks as well a
hearty Brown took out most of the fly line before turning free on a rock bed. The
rainbows were bending a weighted size 16 pheasant tail nymph which was again
the best fly on the day. Sitting at the head of the pool the rainbows showed some
interest in elk hair dry flies cast to them as well. Windy and cloudy, difficult casting,
more difficult holding a drift, the most productive fishing was from the shore. Not
many fisher people were out due to the weather but the fish didn't object and it
was a fine day.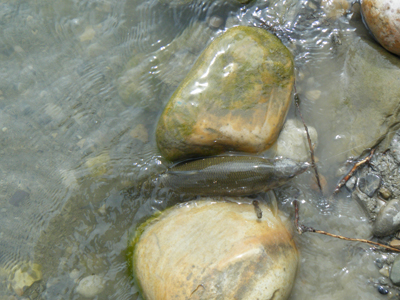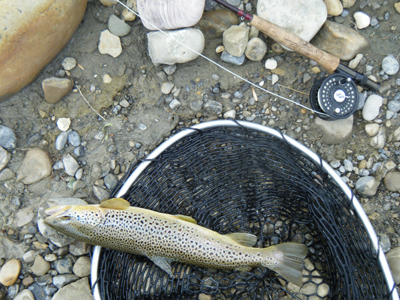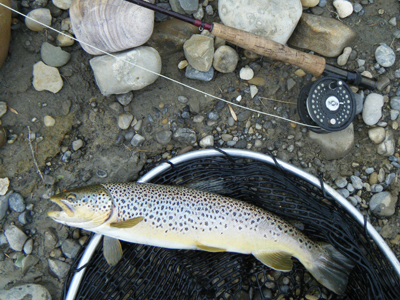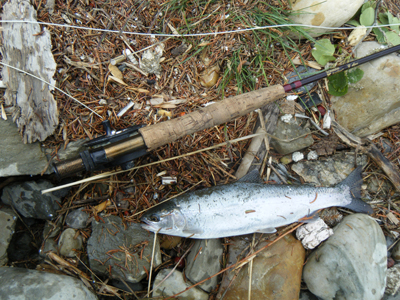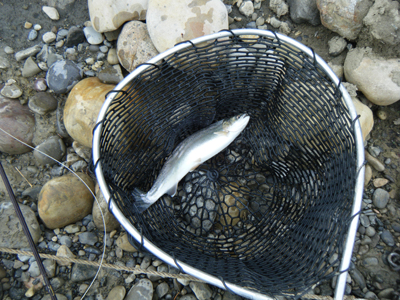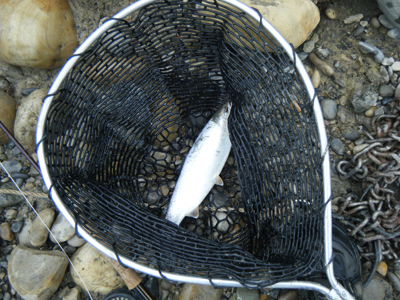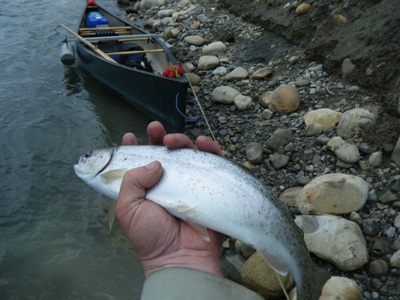 FOOT & CHAIN