Fishing Report 06 July 2011

Glenmore Trail - Policeman's Flats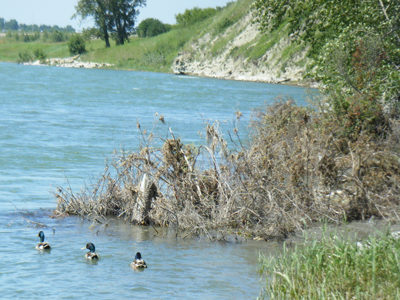 Being a little near sighted I couldn't tell for sure if the fish splashing the surface half way through my
backing was a brown or a rainbow, only that it was an especially big fish. It hit my fly and then the fast
water and struck off downstream. The bushes, normally high on the bank, were low in the water and
the brown, for that's what I decided it must be, fought in close to the bank endeavoring to enwrap the
line. Clever. From opposite ends we each pulled on the line and then indifferently, he shook free.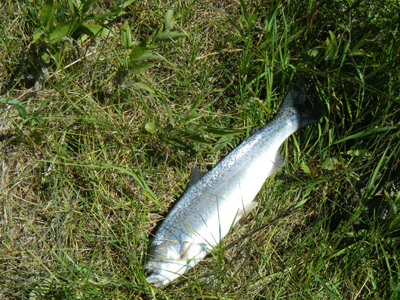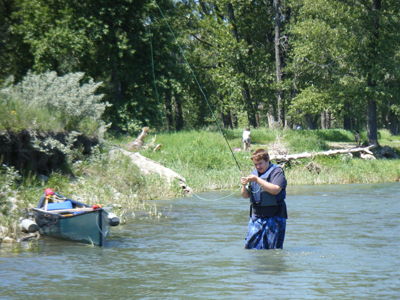 A brown for sure. A fifteen minute brown. I was rewarded with a fine rainbow later in the day which
also went into my backing and I'm not sure who was more exhausted when she made the net. It must
have appeared to be a good fight to the passing firemen boat as they circled and pulled in close, smiling,
to watch the catch. Iíve never seen them do that before. They too, may be, have been lamenting the
long start to the fishing this year.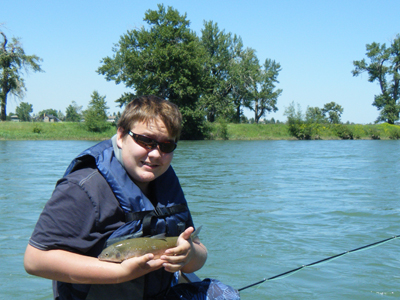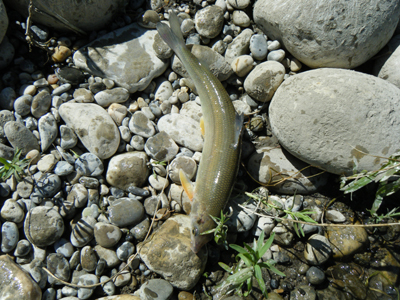 Unseasonably high water still but there was two foot of clarity to work with and the fish were on again
off again biting. I slung twinned streamers for a while just for the exercise as a nymphed copper john
was catching the fish. Green and brown two tailed mayflies were the hatches.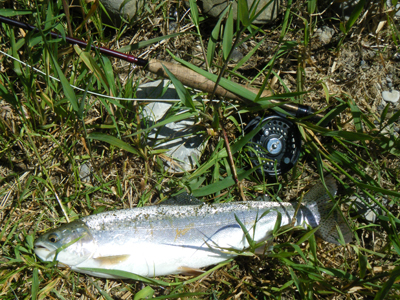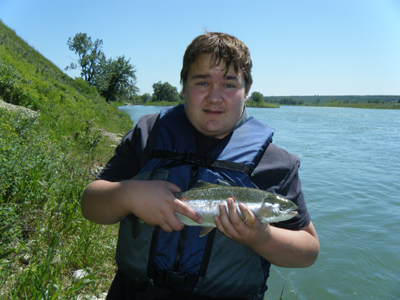 It was a great sunny day and for me, marked the beginning of summer.
On the river 10:00 AM - 5:00 PM.
FOOT & CHAIN