Fishing Report 28 July 2011

Glenmore Trail - Policeman's Flats

The best fish was the one that got away. It was pure fun. It ripped through the fly line and into the
backing line on the second run tailing off with a series of short runs and jumps. The line was bent
below the water line on the short runs as the fish ran "off on a tangent" and you didn't know where
it was going to come up next.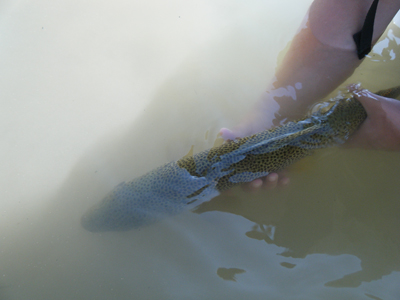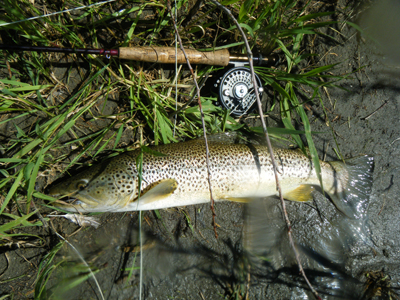 The water was up from last week, you'd think it was still June, and the clarity was only just over
a foot. Didn't catch even one fish cruising in the boat. It was comfortable with the new cushioned
seat I rigged up but I'd rather have been touch sore and catching fish. No. Had to stop and really
work the holes. Even then only a couple three hook ups all through the morning and right at the
11 o'clock bite. Made sure again to set my watch by it.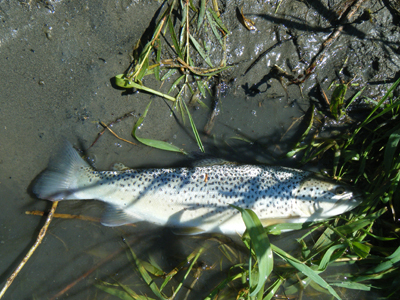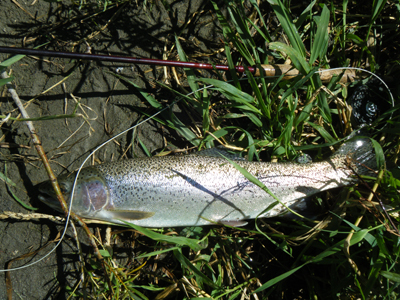 The afternoon was great and stayed out a couple of extra hours to fish it. The two biggest fish
were a 23 inch rainbow and a 25+ inch brown. The big brown came to the net a lot easier than
I'd have thought and if not for the aerobatics of the one that got away I'd swear that it didn't get
away after all and had come back to fight me one more time. Just for the fun of it.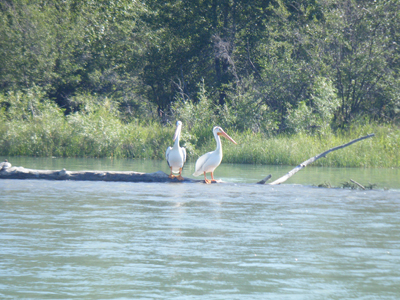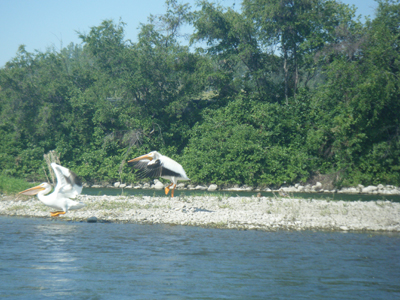 Saw pelicans, ducks, mergansers, geese and rustled some white tailed deer at one ot the stops.
A nice hatch of stone flies in the sunlit afternoon and stone flies were catching most of the trout.
The shadows were lengthening and as I pushed through the last couple of clicks to the dock.
The rocks on the upstream side of the dock at Policeman's create a nice breakwater that endures
a few meters down river but makes the approach very difficult. A mixed blessing with the water
so high and I unconsciously hold my breath on entry. You have to be perfect, as was the day.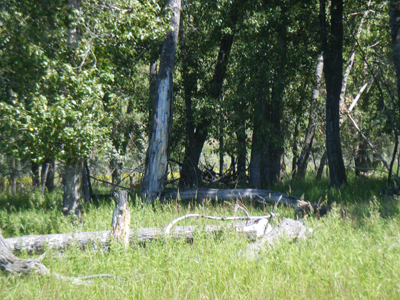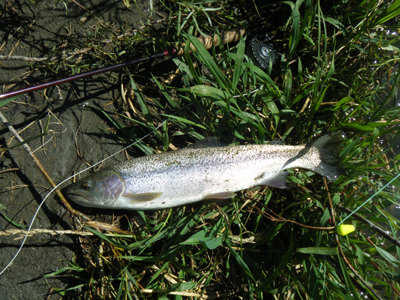 On the river 9:30 AM - 7:00 PM.
FOOT & CHAIN