Fishing Report 01 August 2008

Glenmore Trail - Policemans Flats
At a narrow side channel I had to nose the canoe into the bank in a controlled
maneuver forced on by the heavy wind that made both navigation and casting
difficult. Sunshine all day with a good bite on nymphs at 11 AM and one or
two per hour the rest of the day. Some clogs of green algae in the flow and
a good 4-5 foot visibility. Fish were taking prince's nymphs and copper john.
One brown and one missed when I stripped a black wooly worm through a
good downstream lie. Best fish was a twenty inch sparkling rainbow though
we lost a larger one on the surface.

On the river 9 AM - 4:30 PM.

GPS STATS
| | |
| --- | --- |
| FLOW | 6.2 km/hr |
| TRIP | 24.0 km |
| MAX SPEED | 10.6 km/hr |
| MOVING TIME | H MIN |
| STOP TIME | H MIN |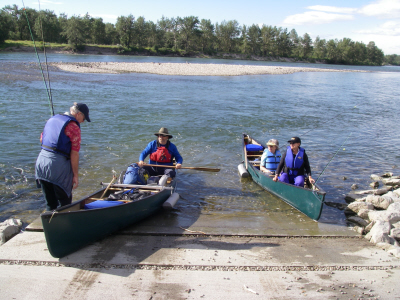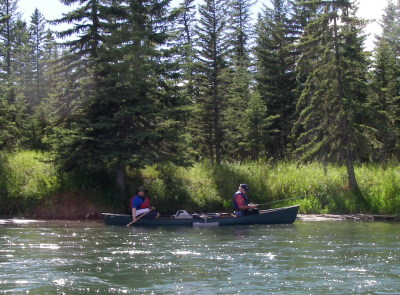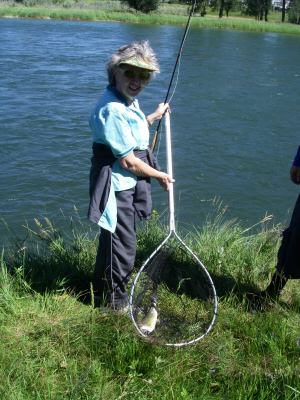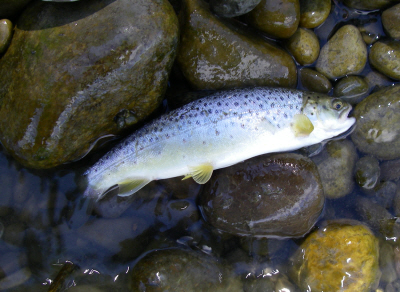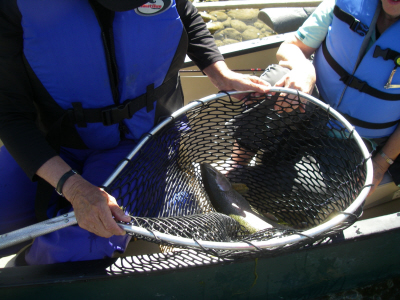 Alabama showed her persistance and her endearing people made for a joyfull day.
"Hey,
We got back safe & sound. Enjoyed the fishing and your hosting. The pictures were great!
Your were a great patient guy. Wish you the best and hope the boys are doing great.
Thanks again for a wonderful trip on the River. Joy"
FOOT & CHAIN