Fishing Report 18 September 2012

Glenmore Trail - Policeman's Flats

Having a trout run into your backing puts a kid in the candy store grin on
my face every time it happens and, on the Bow, I wait for it with a kind of
pre-exhilaration. Not today. We netted a number of rainbows all 17-18 inches
and they put up good fights though. One almost... made the backing but then
we had the best of them every time. One or maybe two small Browns and a
nice Whitefish caught in fast water rounded out the catch, and release. BWO's
were hatching over the water. With the river level so low you have stay on the
main channel and choose the correct path or you will run along the gravel bottom.
Trade off is that you can eliminate a lot of water where there are no fish and
concentrate where there are fish. Second trade is an easy landing at Policemans.
The fishing was steady until we docked out at 3:30 using Prince's nymphs and
copper johns. Big Browns they were in hiding. The East Wind had a little blow
in the afternoon and it was a fine, fine day.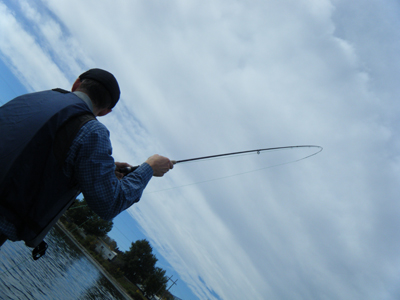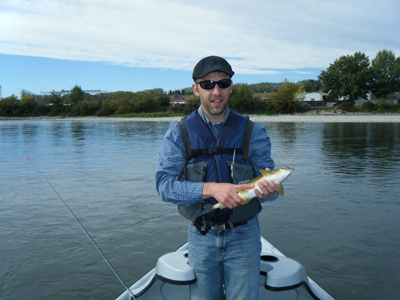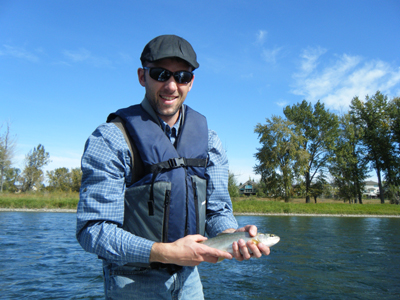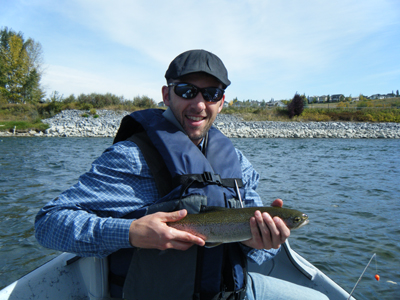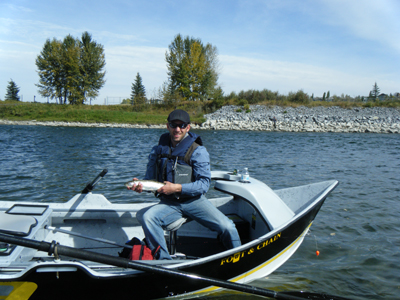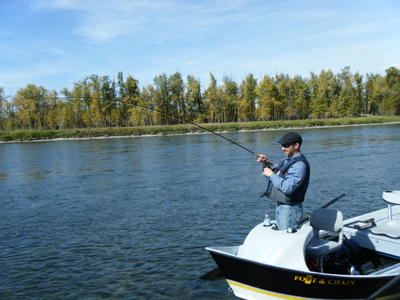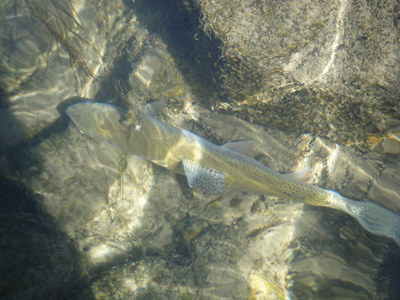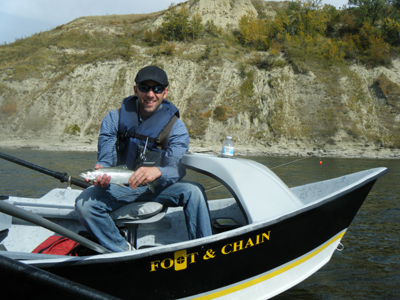 On the river 9:30 AM - 3:30 PM
FOOT & CHAIN